Forums : Towing : What have you hauled (989 Views)
July 26, 2007
with your mini?
July 26, 2007
lotsa stuff, parts, engines, motorcycles, hay bales, fire wood, tires, tools,my 5x8 trailer, dragged a few things out of the mud, towed a horse trailer around the farm, im sure there's a lot im forgetting, i've loaded the thing down on many occasions
July 27, 2007
Beside the usual 2 or 3 deer and gear (for hunting season)
the most I hauled was about a estimated 1,000 punds of bricks and gravel when we redid our backyard. Recently I hauled my 3.0 V6 (complete) the M50DR1, Driveshaft, assorted componets, and a 7.5 rearend. So technially speaking I was hauling a 1/2 Ranger with my Ranger! lol!
July 27, 2007
lol, that's funny as hell
September 6, 2007
just figured i'd post a couplw pics of stuff i've towed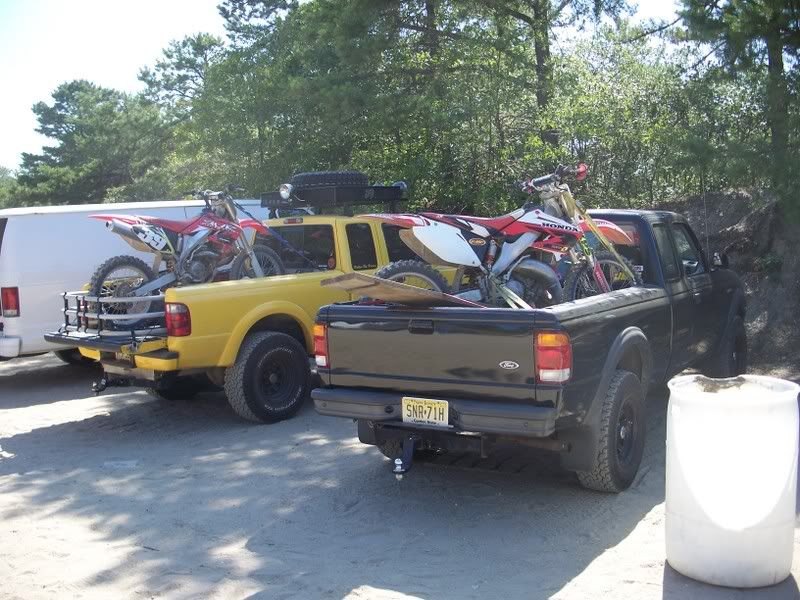 May 7, 2012
Hi,just wondering how much weight have you guys hauled with a Ram 3500. I`m trying to find out which truck would be better with a gooseneck trailer that holds 20,000 lb. Thanks!
__________________
deka towing trailers
Post Message
BECOME A MEMBER TODAY!
Join.
Forums : Towing : What have you hauled